Книги издательства Yearling Book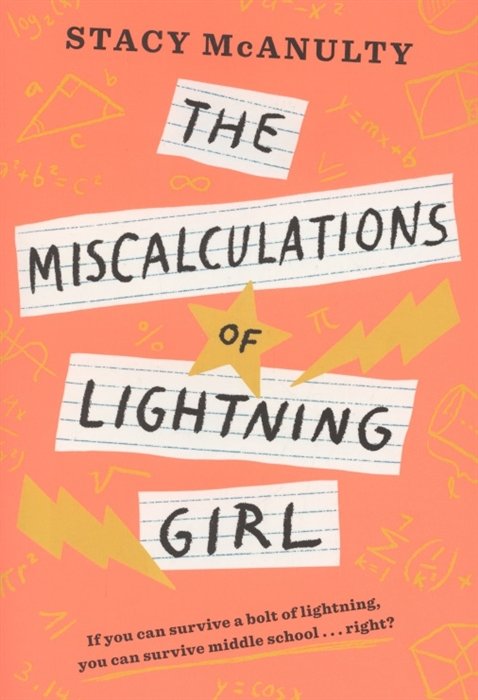 The Miscalculations of Lightning Girl
book24
478
A lightning strike gave her a super power...but even a super genius cant solve the problem of middle school. This smart and funny novel is perfect for fans of The Fourteenth Goldfish, Rain Reign, and Counting by Sevens. Lucy Callahans life was changed forever when she was struck by lightning. She doesnt remember it, but the zap gave her genius-level math skills, and shes been homeschooled ever since. Now, at 12 years old, shes technically ready for college. She just has to pass 1 more test--middle school! Lucys grandma insists: Go to middle school for 1 year. Make 1 friend. Join 1 activity. And read 1 book (thats not a math textbook!). Lucys not sure what a girl who does calculus homework for fun can possibly learn in 7th grade. She has everything she needs at home, where nobody can make fun of her rigid routines or her superpowered brain. The equation of Lucys life has already been solved. Unless theres been a miscalculation? A celebration of friendship, Stacy McAnultys smart and thoughtful middle-grade debut reminds us all to get out of our comfort zones and embrace what makes us different.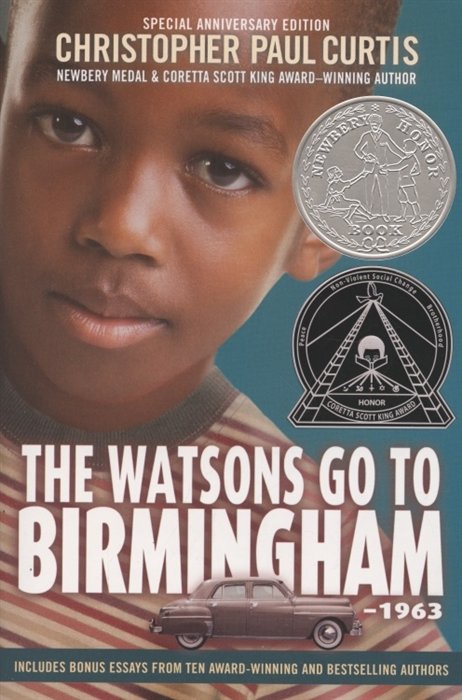 The Watsons Go to Birmingham.1963
book24
538
Celebrate the 25th anniversary of the Newbery and Coretta Scott King Honoree about an unforgettable family on a road-trip during one of the most important times in the civil rights movement. When the Watson family-ten-year-old Kenny, Momma, Dad, little sister Joetta, and brother Byron-sets out on a trip south to visit Grandma in Birmingham, Alabama, they dont realize that theyre heading toward one of the darkest moments in Americas history. The Watsons journey reminds us that even in the hardest times, laughter and family can help us get through anything.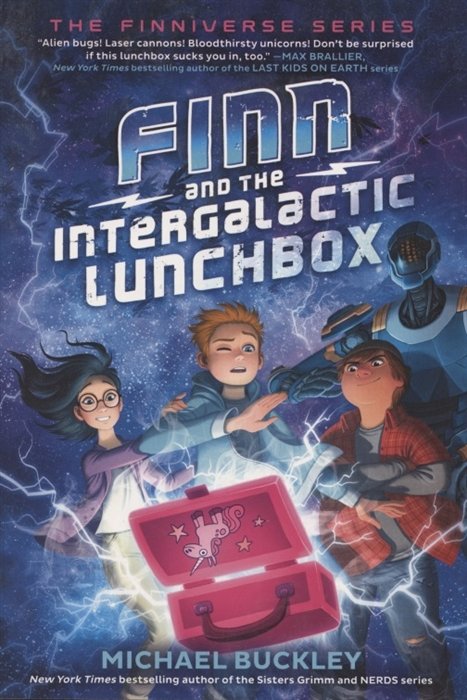 Finn and the Intergalactic Lunchbox
book24
478
From the New York Times bestselling author of the Sisters Grimm and NERDS comes a new action-packed middle-grade series with aliens, robots, and kids saving the world! Finn Foley has a lunchbox, and when he opens it, weird things come out . . . like a seven-foot-tall robot and a strange, blinking device that glues itself to his chest. The lunchbox also opens wormholes--shortcuts through space--that take Finn to the farthest corners of the galaxy. Sounds awesome, right? Not so much. Rocketing through the cosmos attracts the attention of the Plague, a race of gigantic bugs. The thing on Finns chest belongs to them--its the most dangerous weapon in the universe--and they want it back. To fight the Plague, Finn will need the lunchbox, as well as an unlikely squad of assistants: Lincoln, the bully; Julep, the coolest girl in school; Kate, Finns unicorn-obsessed little sister; and Highbeam, a robot spy from another galaxy. If they can learn to work together, they just might have a chance, but the bugs are coming, and theyll stop at nothing to get their weapon--even if it means destroying the world.