Книги издательства Unicorn pub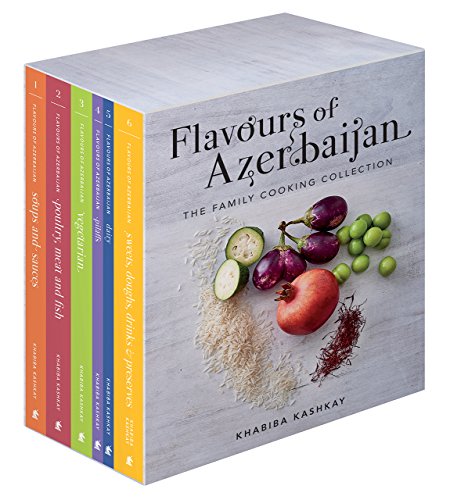 Flavours of Azerbaijan by Khabiba Kashkay
Podpisnie
19949
Azerbaijani cuisine holds a unique place in the development of Azerbaijan's rich cultural heritage, cherished for many centuries by its people. This elegant collection is split into six volumes and contains all the recipes you would ever need to make a wide array of wholesome Azerbaijani dishes for your entire family. The books are packed with recipes, and they feature cooking tips and serving suggestions throughout, as well as specially commissioned photography for each recipe.
Dynastic Rule: Mikhail Piotrovsky and the Hermitage
Podpisnie
3813
This book tells the story of two directors of the State Hermitage Museum, who (for over five decades between them) have presided over what has become one of the greatest museums of the world.Saved from the Bolshevik revolution in 1917, the Hermitage was run from 1964 until his death in 1990 by Boris Borisovich Piotrovsky. His son, Mikhail Borisovich Piotrovsky, took over the reins in 1992; his tenure has recently been extended until at least 2020.