Книги издательства DC Comics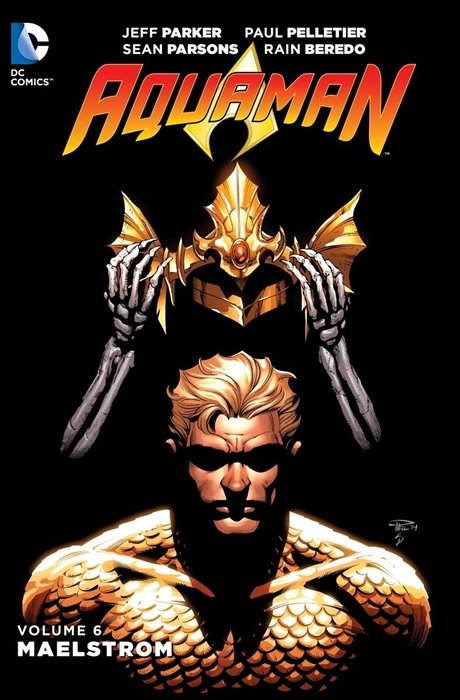 Aquaman. Volume 6. Maelstrom
book24
1196
Аrthur Curry is Aquaman, rightful King of Atlantis. But is a half-human fit to rule the legendary city? When his kingdom begins shaking itself apart with violent seaquakes every time Arthur comes near, his days as monarch seem numbered. To save his home and retain his throne, Arthur must figure out why the city is rejecting him, and that means unearthing a secret that goes back decades, to the night that Arthurs mother, the Queen of Atlantis, was killed. As Arthurs quest for the truth takes him around the globe, hell encounter enemies who want him dead, including Gorilla Grodd...and his own mother?
Justice League. Volume 2. Graveyard of Gods
book24
1196
Spinning out of the cataclysmic events of Dark Nights: Metal and the universe-defining No Justice, the core members of the Justice League--Superman, Batman, Wonder Woman, Aquaman, the Flash and more--are finally reunited. But standing in opposition to them? The Legion of Doom, led by Lex Luthor. And theyre not alone. With them? The Ocean Masters of the Universe. Who are these new beings? And what secrets of the DCU do they hold? One of the most critically acclaimed authors of his generation continues his legendary run on DCs flagship title in Justice League Vol. 2! Collects Justice League #7-14.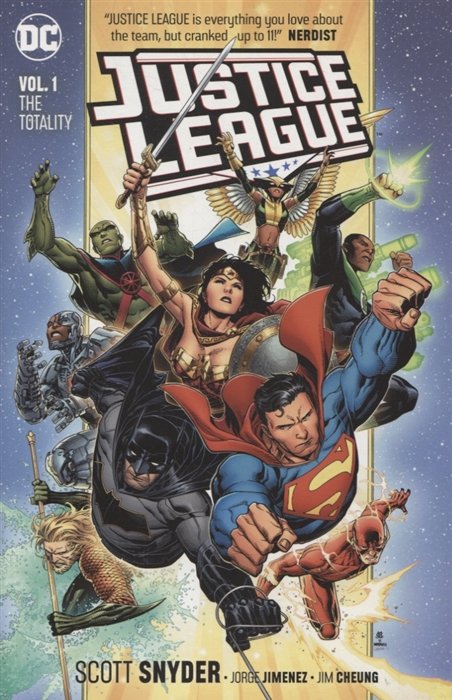 Justice League. Volume 1: The Totality
book24
1076
NEW ERA. NEW JUSTICE. NEW DOOM. Comics legends Scott Snyder and Jim Cheung launch the Justice League into a cosmos-shaking mystery! Superman. Batman. Wonder Woman. Aquaman. The Flash. Cyborg. Green Lantern. Hawkgirl. Martian Manhunter. Nine heroes with powers as different as their personalities, but one thing in common: a dedication to defending the Earth. They are the Justice League, and they have never seen anything like this. They call it the Totality: the concentrated essence of the secret Source of all things. When it crash-lands in the Nevada desert, everyone and everything that comes into contact with it comes out... changed. And power like that attracts the power-hungry. The mad, the merciless, the monstrous. The Legion of Doom. Lex Luthor has assembled the Justice League's archnemeses - Sinestro, Black Manta, the Cheetah, Gorilla Grodd and The Joker himself - into an unstoppable alliance, out to seize the Totality and use it for their own unspeakable plans, beginning with a brand-new Lantern Corps... It's League versus Legion as the universe's greatest heroes and villains collide in Justice League Vol. 1: The Totality, from superstar writer Scott Snyder (Dark Nights: Metal) and artists Jorge Jimenez, Jim Cheung and Doug Mahnke. Collects Justice League #1-7. A new era for the DC Universe begins here!